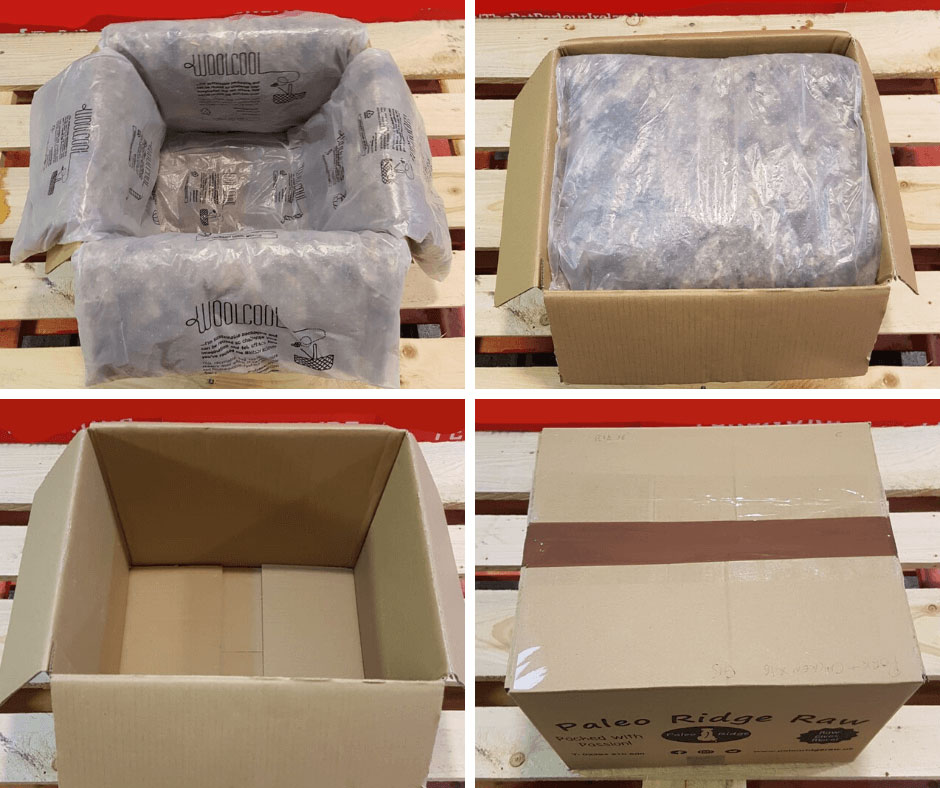 The Pet Parlour
has changed to Woolcool for all our Frozen Pet Food Orders.
Woolcool is Refundable, reusable, biodegradable, amazing, and very very Cool!
Woolcool's thermal insulated frozen food packaging inserts, made from sheep's wool, offer an environmentally friendly alternative to polystyrene. Woolcool inserts are fully compostable & biodegradable, fully reusable and a 100% sustainable solution to transporting frozen goods from our shop to your door.
It works like this:
Once you place an order of frozen pet food for delivery, a refundable deposit of €4 will be applied to your shopping cart. This refundable deposit is for the Woolcool inserts, of which there are are two with each order up to 25kgs.
Please hold on to these inserts and when you receive your third order (Three sets of inserts, 6 inserts in total) simply fold and put the 3 Woolcool sets into one of the cardboard boxes you received, tape it up and Email us for collection.
Subject : Woolcool Returns
Email Main Body: Name
Address
Eircode
Phone Number
Additional Info: Any info that will help the driver find the package on collection.
When we receive the 3 sets of Woolcool inserts, we will issue you a full refund directly to your account! Simple!
NOTE: If you cannot be at home for the collection, please leave the box somewhere accessible for the driver to collect. We require exact details of where the collection will be. Please include these details in your Woolcool Returns Email.
Its time to say bye bye to Polystyrene!